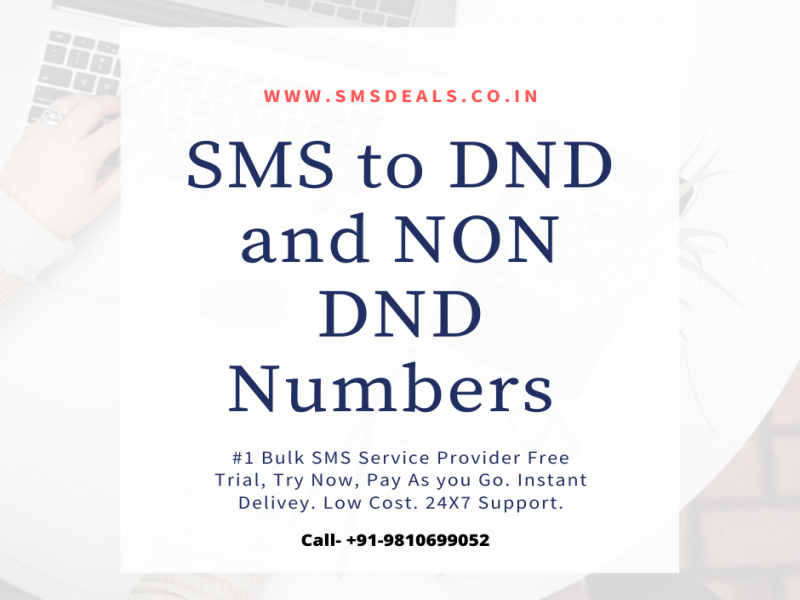 Why is it essential for Businesses to use Bulk SMS?
20 Feb-2019
- By
Admin
490
The bulk SMS services in business have become trending and many business people are using this service and getting many advantages.  The text messaging has become an easy medium of communication and with the SMS technology.  The businessmen have used these messaging services to improve their business.  Since many people are using smartphones nowadays, SMS has become an ideal communication mode.
The business people use this Bulk SMS service to reach out to millions of customers within affordable prices.  These services are cost effective and are charged per SMS basis.  Some providers offer free bulk SMS software also. The cost of this bulk SMS service differs on the SMS gateways used, carrier coverage, the number of SMS sent as well as the quality of the routes.  Some Bulk SMS Service Providers offer different packages based on the requirements of the businessmen. They also offer discounts that operate directly to the career model excluding the middle man.  By using these offers and discounts the business people can use this service and can expand their business and can get more profit.
The bulk SMS gateway helps the businessmen to improve customer relations and prospects.  Campaign messages are also called as one to many messages.  These types of messages are used to throw awareness about promotional events like coupons, discounts and time-limited offers by which the business people can easily reach their clients.  This type of SMS can also be used to send general information about updates and alerts.
It is very hard for businessmen to communicate emergency updates to a large number of customers at the same time, in that case, this bulk SMS is very useful.  This bulk SMS online gateway is very useful in the e-commerce business for sending a promotional campaign or order confirmation.  This SMS service has been used by businessmen in many parts of India to improve their business.  The bulk SMS can be sent to groups in a single click.  Any businessmen can drive traffic and get visitors engaged with their business by placing a link in their text. 
This Bulk SMS service helps the businessmen to create awareness about newly introduced products and thus can approach a huge number of potential marketers and customers in less duration.  This service will be an easily executable marketing strategy.  Thus, when any businessmen use this Bulk SMS service can easily reach out to a large number of clients and can improve their business and can get good profit.