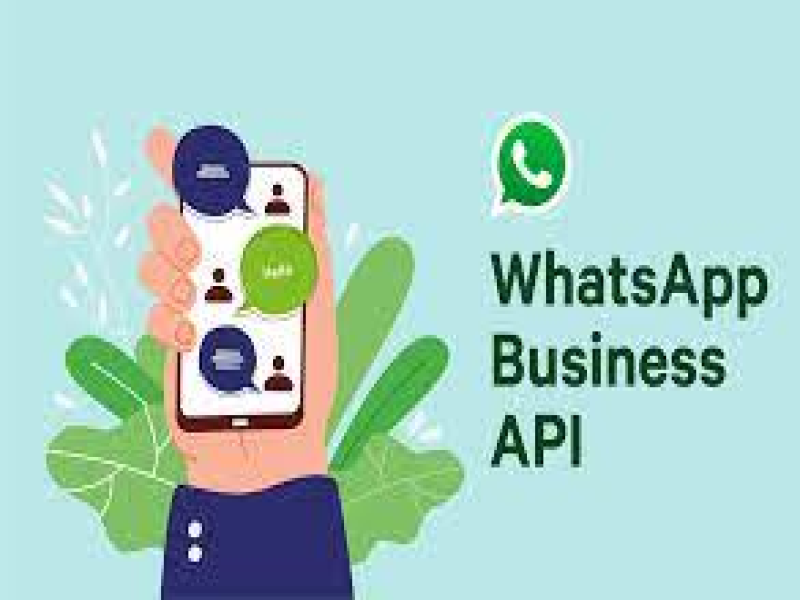 How Can the WhatsApp API Improve Online Businesses?
26 Jul-2023
- By
Admin
3382
WhatsApp Business API (Application Programming Interface) enables businesses to integrate their systems or applications with WhatsApp's platform for easy communication with customers by sending and receiving messages, automating responses and taking advantage of various WhatsApp features for customer outreach purposes.
The WhatsApp API enables businesses to programmatically interact with WhatsApp, providing opportunities for customer engagement, transactional messaging, and customer support. Businesses can utilize it to send notifications, updates and alerts directly to customers as well as receive messages automatically or manually and respond accordingly.
Utilizing the WhatsApp API, businesses can improve customer communications, streamline processes, and leverage WhatsApp's popularity and functionality for their own purposes. Access to this API is currently restricted; in order to gain entry they must meet WhatsApp's guidelines.
Follow these steps to use WhatsApp API to enhance online shopping:
 Register for WhatsApp Business API: Navigating to their website and applying for access will allow you to register your business under their guidelines and gain access.
Locate and Select a WhatsApp Business Solution Provider: Find a BSP who specializes in API integration to assist in setting up and managing WhatsApp API for your online shopping platform.
Integrate WhatsApp API: Working with your BSP, integrate the WhatsApp API into your online shopping website or app so it can send automated messages, notifications, and provide customer support through WhatsApp. This integration enables automated communications for automating delivery, notifications, and support requests to customers using this communication channel.
Integrate Real-time Order Updates and Notifications: Use WhatsApp API to send real-time order updates directly to customers - this includes order confirmations, shipment tracking info and delivery notifications - making their shopping experience better overall.
Give Customers Support: Use WhatsApp API as a customer support channel so customers can contact you with product-related inquiries, inquiries about existing orders or any problems they are encountering. Respond quickly with tailored assistance in order to increase customer satisfaction.
Implement Chatbots and Automation: Integrate chatbot technology with WhatsApp API in order to automate responses to frequently asked queries, providing quick answers, product recommendations, and basic task assistance - providing efficient customer service in return.
Implement Payment Solutions: Explore options to integrate payment solutions within WhatsApp API to enable customers to seamlessly make purchases and complete transactions, streamlining the shopping experience for them.
Maintain Compliance and Privacy: Ensure compliance with WhatsApp policies, data protection regulations, customer privacy requirements, and customer data handling protocols. Safeguard customer data securely while gathering consent before communicating.
Implementing WhatsApp API requires technical expertise and strict adherence to WhatsApp's guidelines, so partnering with an experienced WhatsApp BSP will be helpful in managing the process smoothly and making use of its API effectively to elevate online shopping experiences.
Overall, the WhatsApp API enables businesses to leverage the popularity and functionality of Bulk WhatsApp SMS to enhance customer engagement, provide efficient support, and streamline the online shopping experience.