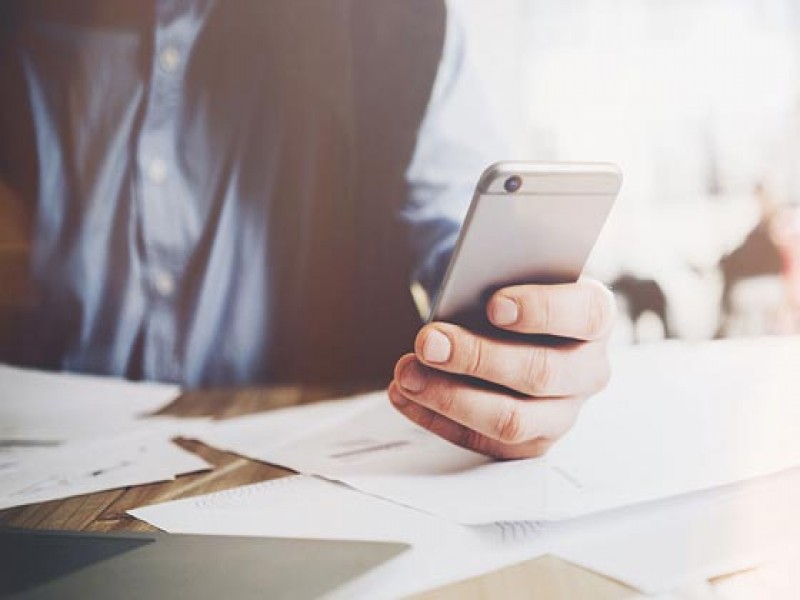 Choosing Bulk SMS during the coronavirus pandemic
01 Sep-2020
- By
Admin
2161
Bulk SMS Services during the coronavirus pandemic
The outbreak of the Noval Coronavirus (COVID-19) changed the way organizations and businesses handle their day to day operations. Undoubtedly, Social Distancing emerged as the most important thing to sustain and survive. The only way to cope up with professional commitments is by working remotely. Therefore, to help reduce the spread of the disease, businesses are mandating that their workers and employees work from home.
But, one of the biggest challenges, with this instant shift, is the lack of communication between the employer and employees. Due to the outbreak of this virus, business owners are facing difficulty in communicating with their employees. This, in turn, affects the overall productivity and employee engagement. Although many businesses rely on several online sources to stay in touch with their employees, Bulk SMS india is the most cost-effective means of communication when trying to share critical information.
Choosing Bulk SMS during the coronavirus pandemic
Companies are preferring bulk SMS services to notify and provide solutions to help share information with their clients as well as their customers.
Though, SMS notifications are often used to share instant alerts about emergencies with the correct solution, but, due to the spread of Coronavirus worldwide, businesses are opting for bulk SMS packages to instantly and easily deliver large communications that include health and safety tips related to the Virus or work updates.
The bulk SMS system is a boon for small as well as large businesses as it helps them reach out to their employees, whilst ensuring that everyone receives the messages through this system and no one is left.
Below are a few benefits of using bulk SMS service to communicate.
Reach out to Anyone, Anytime, Anywhere
These days, every individual owns a Cell phone. Cell phones are the most used devices to check news and updates. SMS is automatically installed on every single phone. This makes it easy for businesses to reach their employees via their cell phones. An SMS can reach everyone irrespective of the active Internet connection.
Communicate and connect with the team
Remote working can lead to a feeling of isolation. Employees may feel demotivated without their co-workers around them and they may feel disconnected from the bigger picture. In this situation, engaging the staff on a personal level by sending out bulk SMS messages will motivate them to continue working hard to get their job done. These SMS's at regular intervals notifying about a new client, an accomplishment or just any business update could make them feel connected and encouraged.
Moreover, SMS text messages offer an instant means of reaching staff members, with clear, crisp and to-the-point messaging. It is certainly the best of preventing the spread of unnecessary rumors that might further disrupt an already panic situation due to COVID-19.
For Sending Compliance and HR updates
Changes in company policy, employee benefits or work deadlines are crucial communications.  Missing out such updates could leave a negative impact on employees. Availing, an SMS service to send such important messages will certainly have a higher chance of being seen, as 98% of SMS messages are read & 90% of recipients read them within 3 minutes. 
For Scheduling and project management
Managing several projects and scheduling tasks can be cumbersome when you have numerous teams working from home on the same project. Bulk SMS messaging ensures timely and effective communication amongst designated team members who are involved in the project, so that online meetings happen on time, or just to make sure everyone is on the same page.
Emergency Alerts during COVID-19
Undoubtedly, bulk SMS messaging is an ideal way to reach out to the employees & customers in the moment of urgency. SMS is the best and fastest way to reach your entire staff in a matter of seconds. Access Smsdeals platform to look after the well being of your employees and make them feel safe and secure with our bulk SMS Services.
Conclusion
Since the overall impact of the corona virus is still in question, businesses can use the Smsdeals bulk SMS solutions to send mass notifications, keep their employees informed about any changes or developments.
If you need an easy way to text your team, get in touch with us