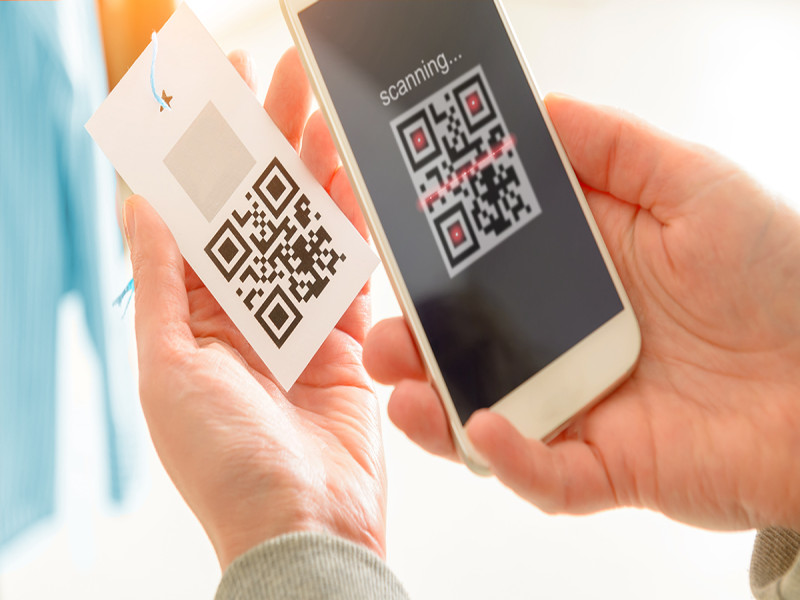 Benefits of QR Codes for Small Business | SMS Deals
12 Dec-2022
- By
Admin
2266
According to a Business Standard report, the Indian digital payments market will reach $10 trillion by FY 2026. Digital Payments show an increase of 10x. This is due to the numerous digitally-focused initiatives launched by the Indian government. These initiatives include the launch of UPI and Aadhaar Pay. QR Code Payment is another project that promotes and expands the acceptance of cashless transactions throughout the country. Innovation, security, and interoperability are the three pillars that will help India transform into a cashless society.
Businesses can reap the benefits of QR codes in India
Direct customers towards a landing page/website
A QR code can access a signup page or any other landing page/website. It eliminates the need to navigate the site and goes through the tedious process of accessing it.to accurately measure your QR code, ensure a unique URL that matches it.
Boost app downloads

The use of QR codes on promotional materials and connecting the QR codes to your app's download site is a straightforward and effective way to encourage downloads.
Personalization
Many QR codes generators let you customize your codes at a cost. The various designs can include making your logo element of your code, including vibrant colors into designs, and even transforming the squares into various shapes. This is a great and appealing way to spice your brand's image, particularly when you're giving out stickers that have your QR code or you're a trendy retail store looking for an entirely different look for your QR code for every season.
QR codes can be tracked
Users can track QR codes and gain insight into their audience's behaviors using QR codes. This allows them to improve their marketing efforts and increase their return on investment.
Can Store Additional Information
Because of their limited Information, it is impossible to use barcodes to do the same things as QR codes. QR codes can store more than 2500 characters, while barcodes only hold 25 characters.
Flexible in size
To scan barcodes, they have a smaller minimum size. QR code service provider in Delhi can be minimal and placed in various places, even on the corners of product packaging.
Access to Information is now easier than ever:
QR codes make it much easier and quicker to find the Information you need. You can scan the QR code to instantly see the Information you require instead of having to open multiple apps or type a search. Customers love this ease of use.
Send an email
Just like email messages, QR code service provider in India can be used to send emails. They allow you to read and monitor data and help you manage your newsletters; email marketing and performance (e.g. Open and bounce rates. The user can scan the QR code to continue reading the email from his Smartphone. Your email will then be available on every platform.
Check out the business location.
Your website visitor can scan the QR code from your website to visit your office. The QR code will give you precise directions to your business address, rather than manually searching for it on Google maps.
SMS Deals - India's Best QR Codes Provider
SMS Deals provides end-to-end QR Codes solutions in India. It is based in Delhi and includes the following:
QR code generation and tracking.

A management system.

A native QR Code reader for Java and Sybian platforms.

 
SMS Deals offers a variety of QR code, including Twitter and Facebook Codes, that allow customers to connect with their clients through social media. Flick2Know also provides a specialized video delivery platform.
Our team is small and focused on developing special software. We also create better applications that offer simple, unique solutions. We bring new and innovative ideas to the market in product offerings and marketing events. Our services are affordable, so businesses of all sizes can invest today, which will benefit them in the future. We trust our customers because they have complete control over their assets thanks to our open standards approach and open source business model.