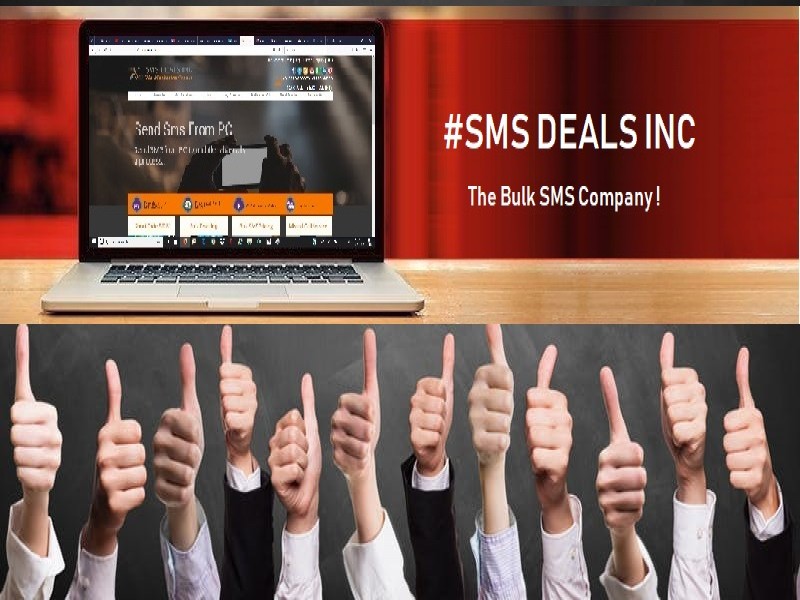 Improve Business Marketing with Bulk SMS Services in India
23 Apr-2018
- By
Admin
576
The primary aim of every business is to make more sales and market themselves better. Bulk SMS services are a guaranteed marketing solution to reaching to more clients faster. Mobile phones are the primary communication gadget depended on by billions for their day to day communications. A recent research has shown that over 88% of households in India have at least a single phone making it the most popular means to reach the widest market range. As a business owner, you can take advantage of this precious open-ended resource to increase the popularity of your business and acquire more clients.
A personalised module of reaching out to this massive market is by sending SMS which is able to convey your message directly to the recipient. Using regular network provider SMS services is very costly and limiting as you cannot reach to hundreds of thousands of individuals at a single go. To take advantage of this technique, first, you have to find the
best SMS service provider in India
who will be able to provide you with a competitively priced premium package. Settling for an industry-leading company is core to ensuring that the marketing venture is effective as sending bulk messages calls for a robust technological system to support the process.
Factors to consider for an SMS Service Provider Company
1.They must be authorised and work in adherence to the guidelines set by the Telecom Regulatory Authority of India. The TRAI is the regulatory body in charge of all communication aspects within the country as such following their rules is mandatory for any service provider. A certified company gives you the peace of mind that each service provided will not open doors to legal repercussions which you would have avoided.
2. Ability to deliver SMS services through multiple gateway networks. Your intention is to reach as many individuals as possible regardless of their network service provider. A channel that allows for sending of text messages through multiple gateways gives you a broader market cover, unlike the one that is limited to a single network.
3. 24-hour availability. Whether it is transactional messages, new product alerts, or brand promotion SMS that you want to be delivered to clients, time is always of importance. A competent bulk SMS service provider should offer you a solution that is always up and running each minute of the day. A backup team should also be within reach to handle any unexpected technology glitches in the shortest period.
4. The diversity of services. Mobile marketing involves varied service categories including among others; short code solutions, message optimisation, campaign management, push services, virtual numbers, long codes, and call services. Having a team that offers an extensive service package gives you the benefits of a scalable platform that you can make maximum use of for better results.
5. Simplified systems. Superior services do not have to translate to complicated systems which cannot be used without going through endless procedures. A mark of the best SMS service provider in India is in practical but straightforward solutions. An example is in the use of an MS-Excel plug-in software that sends personalised messages to an entire group with a single click.