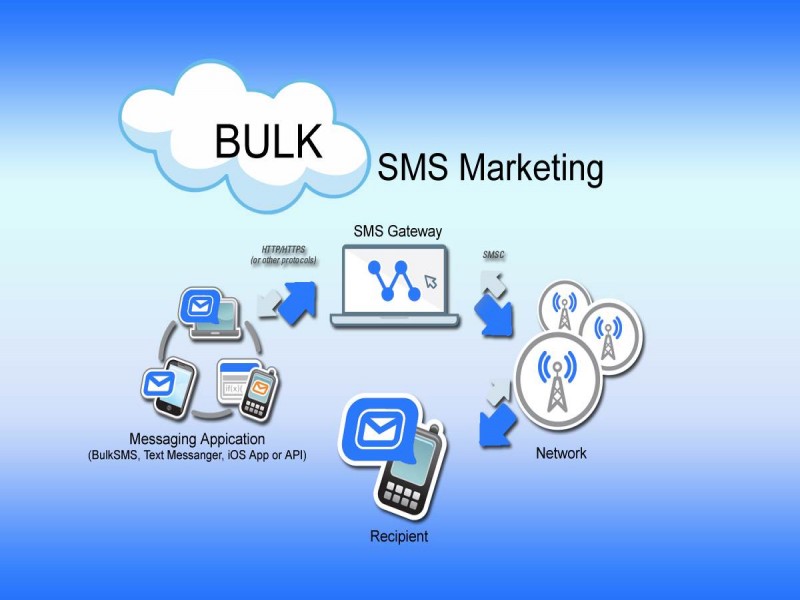 Functionality and Service Provider – Bulk SMS India
17 Oct-2016
- By
Admin
382
SMS have received much popularity nowadays, as these are the best and easiest medium to reach the target audience within less time and businesses can promote their products and services. The functionality of delivering the messages is quite good as the SMS provider's promises for a timely delivery. Bulk SMS India is a capable platform to deliver messages to the audience in the simple and the safest way. The service provider helps in the delivery of messages, bulk imports, provides excel plug-in software for sending customized messages and much more.
Features of Sending Bulk SMS India
The Bulk SMS India has a functional procedure to send a message to the target audience of the business across India and they will cover the audience according to the requirements of the company. The company providers keep the database secure provided by the businesses and they can rely on the SMS sending firm for the services of Bulk SMS. The web solutions offered by the companies are useful for the companies as it helps in sending many messages in just one go and with just a click and the product and services information is delivered to the consumers or the target audiences. Here are some of its important features:-
Setting the number of recipients: - The client company can set the number of clients they want to send the single text message to and even Bulk SMS India provides basic and premium packages to the various business houses too.
Timely Delivery of Messages: - The companies make sure to deliver the messages on the right time to the target audience of the businesses and even their present customers too. The messages are sent at the time when a maximum audience is free to scroll their Smart-phones as during the evening time or after lunch time most of the times. This helps the customer to know about business products and services.
Best Method for Advertising: - The sending of bulk messages is one of the affordable ways of advertising about the products and services of the clientele company. It limits the business houses work to update their sites every time or distribution of pamphlets or putting up the billboards.
Providing End-to-End Solutions:- The SMS service providers also provides enterprise solution to the businesses as they can check the bulk uploads of messages, the delivery high-service line-up, and analysis about the target audiences or present customer's feedback on the messages.
Lastly, it can be seen that with the help of these SMS functional providers one can reach to the maximum consumers at one time.