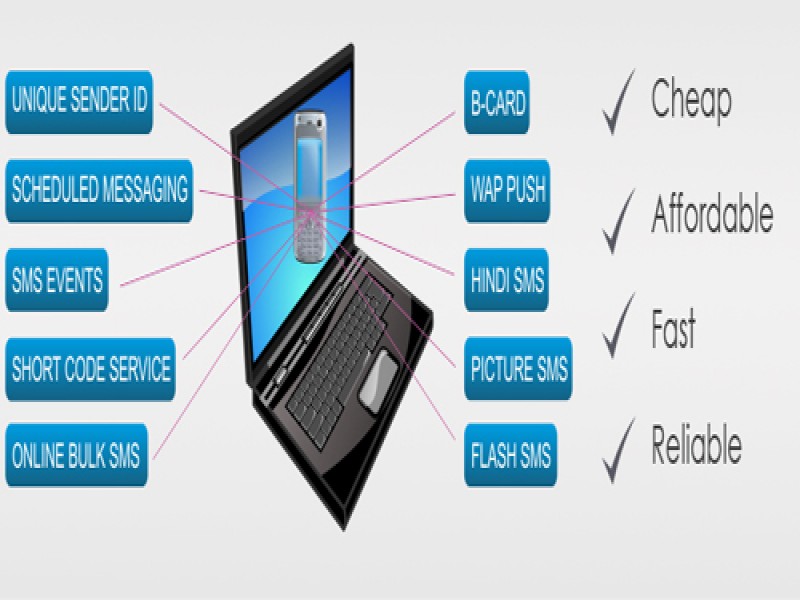 What are the Advantages of Bulk Messaging
22 Aug-2016
- By
Admin
1828
With the growing need of sending Bulk SMS, the companies are now outsourcing the work to these agencies that performs this service faster and updates about the products and offers of the company to their consumers. It has many advantages as-
Many messages can be sent in just one click since most of the agencies provide the packages to the companies.
Even the advertisements are also sent along with these messages.
It helps in building the trust bond between the consumers and the companies as the users come to know about their season's offers and discounts too.
It is an excellent way of promoting nearly every kind of business whether a small-scale, mid-sized or large scales companies.
The SMS that is sent to the Mobile Phone of the potential users will not be ignored as the consumers are used to checking their phones now and then.
This sort of technical service is easy to use and operate as the agencies use the software for sending the Bulk messages to the provided numbers by the companies.
It only requires good internet connectivity and the messages are delivered within no time to the users.
It helps in increasing the efficiency and provides a cutting edge competition to various business houses. Lastly, if you are looking forward to expanding and promote your business amongst the consumers, then this is an excellent way to achieve the better return on investments.