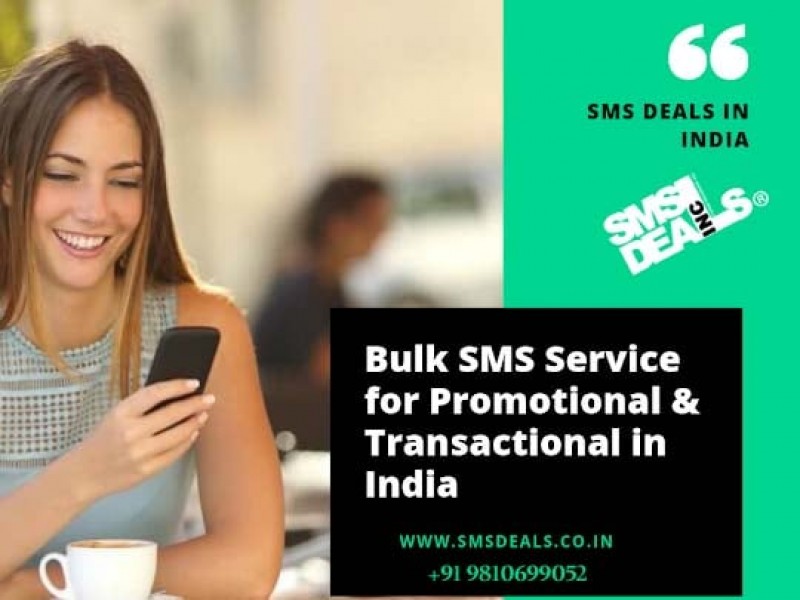 How to find the best Bulk SMS Service provider in India?
26 Feb-2020
- By
Admin
2034
How to find the best Bulk SMS Service provider in India?
Are you searching for the best and most reliable Bulk SMS Services Provider in India?
Your search certainly ends here! This guide is purely written to guide you on how to go about it.
You must be thinking that the easiest way to do is to search on the Google search bar and enter... but wait. Gone are the days when you search for "best SMS Bulk Provider" and you get one instantly. It's almost 2020 and the competition amongst SMS vendors is immense. On searching this you will end up with at least 100 results names.
So what is the way out to save time and filter out the best Bulk SMS provider from the lot?
To start with, you should pick the most appropriate Bulk SMS service provider based on the pricing, support systems, and reliability offered. 
Firstly, you should be aware of how effectively Bulk SMS can turn out to be a good source for your marketing campaign for your brand. Did you know that SMS engagement rates are over 94 percent, leaving behind most other communication channels? The personal, direct nature of SMS makes text messages almost impossible to ignore. Think about it!
Bulk SMS services act as the quickest and most effective means for increasing customer base and retention and one must not forget that SMS service is cheaper than the other services which require a huge investment.
Secondly, you should stay aware of how SMS pricing works?
Just keep in mind- the less you pay -the worst service you get. 
Since the SMS market is already saturated- SMS Vendors offer really cheap prices for selling their services. They offer discounted deals in order to attract customers, In such a case, you may end up getting not even 50% SMS delivery rate. 
You start believing that you cracked a great deal by hiring a Bulk SMS provider at cheap rates but that doesn't work and you end up losing money because of their cheap services.
As per TRAI guidelines, standard SMS termination charges (for both promotional & transactional) are 5
Paisa per SMS. Also, there are SMPP server maintenance costs, API & application maintenance cost, vendor infrastructure cost, and profit margin to add.
So keeping all this in mind you should trust SMS Deals inc. for its reliable service all over India. 
SMS Deals Inc. is one of the most innovative, and comprehensive bulk SMS service providers in PAN India. It provides the most reliable and cost-effective Bulk SMS services. They serve their customers with the best solutions to send instant group messages anywhere in India via multiple SMS Gateway Networks. Apart from this, they offer Premium Bulk SMS Services, with the help of which you can send critical messages such as commodity prices, shares price tips, etc.
SMS Deals Inc. strictly adheres to TRAI (Telecom Regulatory Authority of India) guidelines and follows transactional routes for sending Bulk SMS Online for critical alerts to the categories approved by the TRAI such as insurance alert SMS, banking transactional messages, etc.
Bulk SMS Services Provided by SMS Deals Inc. includes:
·        Promotional Bulk Sms
·        Transactional SMS Pricing
·        Keyword On Short Code 56161.
·        Keyword On Short Code 58888.
·        Long Code Solutions on 56767776.
·        Voice Buzz.
·        Missed Call Number.
·        Bulk SMS Campaigns.
·        Bulk Emailing.
·        Bulk SMS Pricing.
·        Virtual Number.
·        Footer Advertisements.
Remember, you don't need to become an expert in SMS delivery; instead, you need to work with an SMS provider that can be that expert on your behalf. SMS Deals is one such reliable Service provider which can be 100% trusted for sending all types of Bulk SMS's.