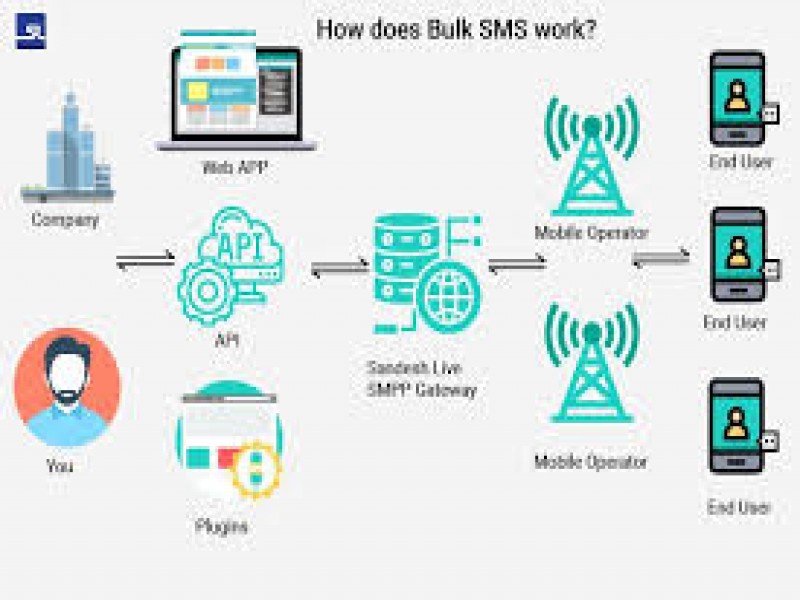 How does bulk SMS work in India
23 Sep-2016
- By
Admin
2182
With the introduction of new technological platforms, the marketing of the products and services undertaken by the company has also taken a new form since using the billboards and pamphlets and other media resources is used less nowadays. The easiest and the affordable way of marketing in the present times that reaches out to the consumers instantly is the sending of Bulk SMS that reaches to a maximum number of the target audience with a click.
There is software installed on the PC or Laptop that is connected to a particular database that helps to send the bulk messages to the potential users. As mobile phone is the necessity so text messages are read by the users and most of them also reply to the respective messages through links or the provided service numbers of the companies.
Working Of Bulk Messaging in India
As E-Commerce has taken a new form so is the working of marketing system of the companies as most of them have switched over to the Bulk SMS that has proved quite useful in the recent years. The system is used by most of the private and public sector companies in promoting their offers and if they have introduced any new products and services. Even the banks also use this service to connect with their customers and to provide them insight into varied banking services. The bulk messaging in a unique way in India as-
Firstly, there are simple SMS's that are send by the mobile numbers to the respective mobiles of the target audience and people can reply to these messages.
Then you may have noticed the offers that come as a text message on your mobile phone from the telecom services you have taken like Idea, Airtel, and Tata Docomo etc. and one can see the messages flashed like TD-102345 etc. that include 6-characters number, as these are promotional messages. The receivers may also receive transactional messages from many companies like LM-JABONG that are also of the same characters and you may receive the link to particular products in these kinds of messages.
These messages are delivered instantly from the PC or Laptop with the help of the particular software installed in it but you cannot reply to the text messages generated through Application SMS.
These Bulk SMS can be delivered to the DND numbers without any charges and to other numbers too and the dealers who are dealing in this work make sure that the potential users have received the messages at the right time.
Lastly, the bulk messaging has gained popularity amongst the companies in India and they are looking forward to the better return on the investments.