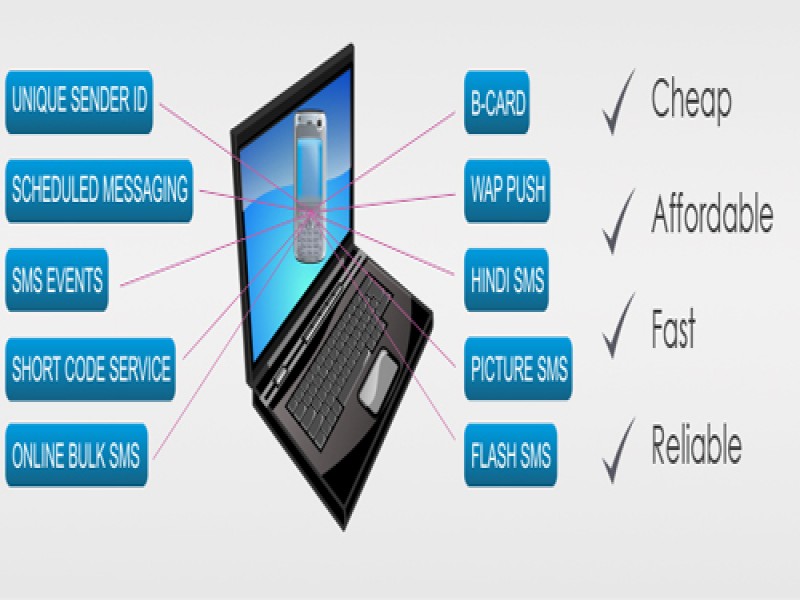 Affordable Digital Marketing Solutions
04 Jun-2018
- By
Admin
3586
Marketing has gone digital and every business focused on growth and sustainability has no option but to embrace it. SMS packages are one of the simplest and most effective techniques that you can adopt. Competition has been redefined with the growth of technology, as the e-commerce space becomes today's determinant of success. Regardless of the industry of specialization or size of business, a presence in online platforms has become a necessity.
This is primarily to have a ground for propelling marketing campaigns, which help in creating brand awareness, reaching out to new markets, and solidifying your client following. There are a variety of options you can go for in a bid to reach out to a target market through modern technology. However, one of the most effective techniques that do not require the luxury of big budgets is SMS marketing, which is also known as mobile marketing. Compared to most other digital marketing options, running a mobile marketing campaign is always the cheapest option you can ever have. Despite the complexities always considered before making a business decision, the total cost is a primary determinant, and SMS marketing gives you this in a beautiful package. The advantages of settling for a
bulk SMS package India
does not stand and end with the costs but opens a door to one of the most fruitful campaigns.
First is the percentage of people who use mobile phones in comparison to any other technological device on a daily basis. Over 95% of people who own mobile phones will always use it severally each day right from the time they wake up to the moment they decide to sleep. Translated to your campaign, this means that you have close to 100% assurance that each message you sent will be read on the same day. Tailored in the right ways, this platform gives you a direct connection you would hardly ever achieve with any other technique. A feature that makes the traditional SMS stand far ahead of internet marketing is the two-way communication model. Short messages were designed to provide direct communication between two people or a group in a common chat. These very benefits are retained when you use bulk SMS as you can include short-code solutions to receive client replies. You, therefore, do not have to second-guess as to the market perception of your products and services as there is instant feedback. In the world of business, this feedback is very important as you can easily tell the weaknesses and loopholes that are affecting your brand. The other benefit you get from a bulk SMS package India is you get to deliver a quick and simple message that is compatible with other e-marketing platforms. For example, you can send a message with a link that redirects the user to your website where they can make a purchase or gather more information. This helps in creating awareness about other channels where clients can have access to your services while at the same time enhancing your online presence. There is no limitation to how you can tailor a short message to deliver the intended message giving you the freedom to be creative.