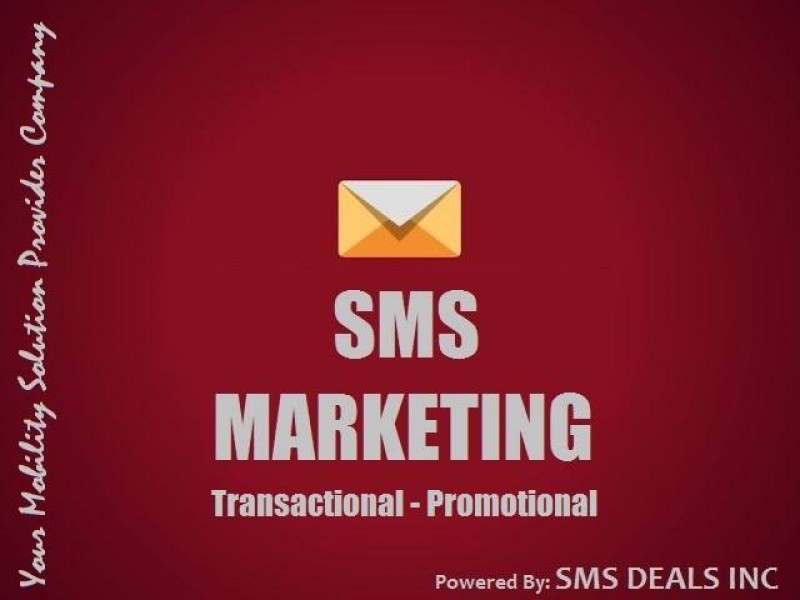 3 Advantages You Get to Enjoy When You Use Bulk SMS Service
27 Dec-2017
- By
Admin
318
India is a big nation with population crossing more than a billion and rising. It is a tremendous, and it is easy to succeed in any business when you sell quality products as well as market it well. The usage of cell phones is increasing significantly. It will only raise in the years to come. India boasts of having the same number of smartphone users as in the USA. The numbers look terrific when you view it from a marketing person's perspective. All the cell carriers offer SMS service in India. People use it communicate with each other and to send inspirational messages. No matter how busy a person is, he tends to check his mobile frequently. Reading and understanding an SMS hardly takes a minute. Hence, most of the businesses should try to take advantage of this terrific tool to succeed in the market. Many people in business are not sure how they can use this fantastic tool to reach to the people. Using bulk message will help you leverage this tool. Here are few of the many excellent benefits that you get to enjoy.
Reach Your Target:
Almost all the people read the SMS. As per a report, more than 98% of mobile users check the messages they receive on their phone. Only two percent of the users do not check it and may delete it without reading it. You should, however, not worry much about the two percentage as it is significantly very less number. It means you have to worry about the 98 percent people who regularly check the message. You have a high scope of getting what you desire when you focus on them. The percentage of people checking an SMS is much higher than those who check their emails. You should, therefore, choose to use Bulk SMS services rather than sending an email. You can be sure that some people have viewed your message. If you are one, who likes to send emails, its time you shift to SMS service.
Easy to Use and Send:
The best part about using an SMS service, it is quite easy to use and send. You can send an SMS to thousands of people with just one click. All of them will receive the message at the same time. If you want to communicate anything relevant to the customers, you can do it within seconds. If you desire to clear off the old stock off the shelves from your store, you can use SMS service. If there is an event which you want to drive sales, choose bulk SMS service. You can learn how to use the tool in few minutes.
Return on Investment:
Well, everyone wants to know how much returns he or she will get on investment. Creating ads for television and newspaper is quite expensive.
SMS service in India
are quite cheap and are far-reaching than all other sources that are available. You can reach more crowd at a very less cost.