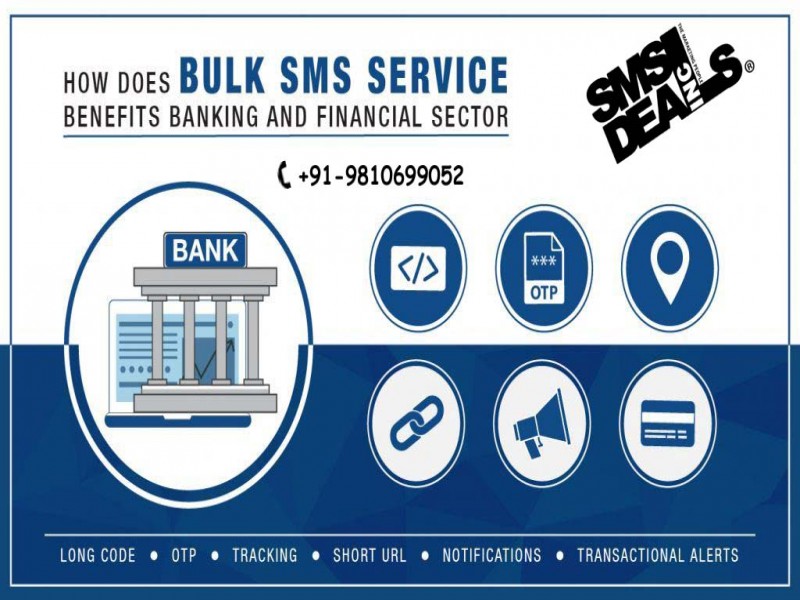 Increase your Online business through mobile marketing our Bulk SMS Service
20 Feb-2019
- By
Admin
476
As we can see that the use of mobile phones is increasing day by day. There is hardly any generation left which is not aware of the mobile phone or its features. But alone the mobile companies are not earning the benefit of it, but almost every organization is getting benefit from mobile technology. Especially when it comes to growing the online business, mobile marketing and Bulk SMS are on the top. And these two are only possible because of the use of mobile phones. But still, there are many companies and start-ups who are not fully aware of mobile marketing or Bulk SMS services.
How mobile marketing works?
With the help of mobile marketing, different organizations are able to communicate and deliver the information directly to their customers through mobile phones. There is no particular way of mobile marketing, as it involves a lot of things. Like the adverts that play on different mobile apps or websites that you open on mobile phones. It does include the SMS's also which companies send to their customers or for making new customers.
Out of all the ways of mobile marketing, the most used way is SMS marketing. And many online businesses have earned huge profit from it. Especially the E-commerce sites which keep sending the promotional messages whenever they have any new product launch or some sale or festive offer going on.
Advantages of using mobile marketing
There is not just one advantage of using mobile marketing, but there are many. And if you are into an online business, you can surely get benefit out of it. Let's know its advantages.
As people are more into the digital world, so with the help of mobile marketing, online businesses have many platforms for promoting their business.

Use of the internet is increasing day by day, which means people are engaging more towards the different social media platforms. Through these social media platforms also, online businesses can be promoted. As it is one of the best ways to keep your audience and your customer engaged by creating your brand's page on these social media platforms.

One of the traditional ways of mobile marketing is by using the Bulk SMS Service Provider Company. You can send SMS's to different customers and that too in very less cost. With the help of the Bulk SMS Service Provider, you can get other facilities also like keeping track of delivery of SMS. And if you have provided any link in the SMS, then how many times it was clicked. So, this can really help different online businesses, be it a product-oriented business or service oriented.