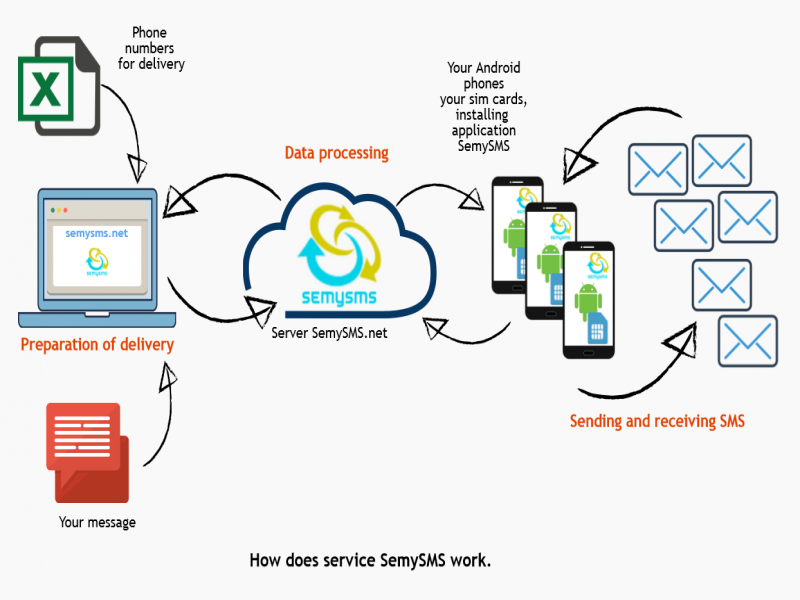 How to Use Gateway for Bulk SMS
13 Sep-2016
- By
Admin
360
The usage of the proper gateway to reach out to the potential consumer through bulk SMS service is what the companies should decide on the first hand. It should be easier and the technical snag, if any, should be solved at once. The Bulk SMS Gateway is the means to choose the right platform to send the messages to the target users across the country whose information is present in the database. The agencies to which you are handing over this particular service should have modern software for sending bulk SMS so that there is no delay caused in providing the information about company's products and services.
Tips to use the Service Effectively
Most of the agencies provide this service as they all have the sms gateways but what is of much concern is the right time of delivery of messages and that too in an instant way without any hurdles. The consumers always see the time of messages of the particular company and if it is causing any disturbance then this will definitely bring the bad name to the company.
Therefore, in this case, the companies need to choose the well-versed Bulk SMS Gateway that does not provide any kind of problem to the company as well as the target audiences. Here are some of the relevant tips that throw some light on the usage of this particular service:-
The right sms gateway service will help the company to send the concise message to the people as this will help them to understand about the products and services. Even the links to the particular product or service should also be given in that message content.
Through this Bulk SMS Gateway, the bulk SMS are sent as text messages that are read by the mobile phone users at once. As most of the people may not respond to the E-mail or other sources but the instant messaging services is checked by the users and some even go ahead by using the particular link to the services.
Even some of the SMS providers are rendering modern services too that includes two-way messaging which is usually toll-free, virtual phone number services etc. as it helps to know that the particular users have read the company's message. The analyses of the particular data can be made after a particular period that will provide information on the ultimate customers of the company who have availed the services.
With the right usage of the SMS Gateway at the proper time can help the company to reach out to the target audience that will help in converting them into company's consumers.