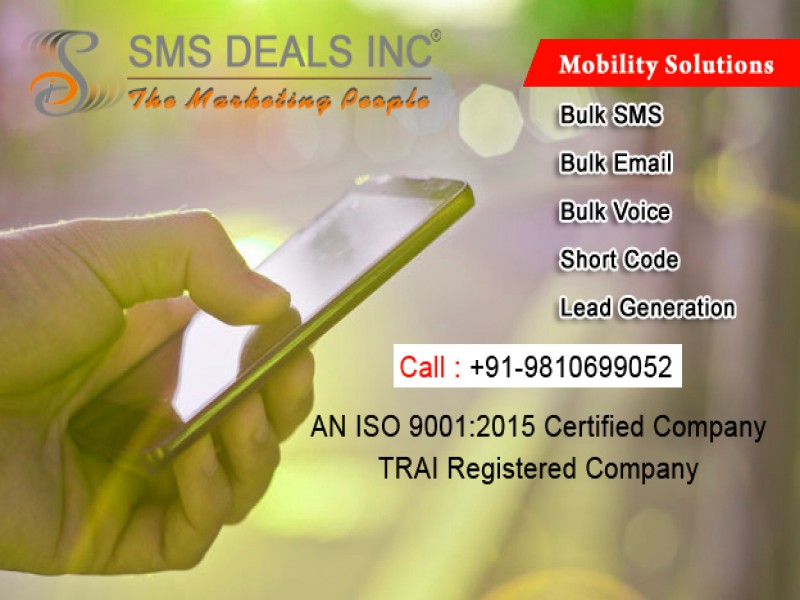 4 Reasons You Should Begin Using SMS Service in India
19 Sep-2018
- By
Admin
188
Using the bulk SMS service, you can reach out to a more significant number of people at the same time. Unfortunately, not many business people know of this benefit and as a result, choose other modes of marketing. Most of the marketing channels that are available are too expensive or requires you need to invest so much money.
When it comes to using the
SMS service in India
, it is one of the best and affordable methods you can employ to run successful campaigns. The ultimate goal for each business is to reach as many people as possible and convert the prospects into customers. It is not simple, nor an easy task as many presume it to be. Many people do not take the step forward as they are not sure about the benefits that come by using this service. Here are some notable benefits that you get to enjoy when you use this particular marketing method.
Build Loyal Customers Base:
To run a successful business, you need to have an existing and loyal customer base. Many firms or vendors do not know how to enhance their customer engagement. The only way this can happen is when you send your customers notifications of the arrival of new stock or products as well as promotions that are running at your store. They will know of these things when they receive SMS from you on a regular basis. They will understand that you value them as their customers and proceed forward to do business with you.
Word of Mouth:
The best part about the SMS service is beside reaching out to your target customers group, you can reach out to many other people. If you are offering a fantastic deal to your customers, they are not going to keep quiet but, share this information with their friends. They can choose to forward the message among their friends, and you do not have to spend a single penny when they do this thing. This way, you can increase your brand image quickly.
Fast and Effective Method:
One of the best ways to enhance your communication with your customers is by sending them SMS. They will learn of the secret sale that you are planning to offer them. You can thank them for the purchase that they did etc. It is quite easy for you to personalise the SMS. And the best part is that you can send the SMS in just a few seconds.
Within the Budget:
Investing a lot of money is not the option that most of the businesses have. They might have just started their business and want to save some money. Reaching potential customers is possible when you use SMS service. If you are running one of the businesses wherein you have running a small budget, it is wise to choose
SMS service in India
. It will fit your budget very well. One of the effective ways to reach more people by spending less. These are some of the remarkable benefits that you get to enjoy when you use bulk SMS service.