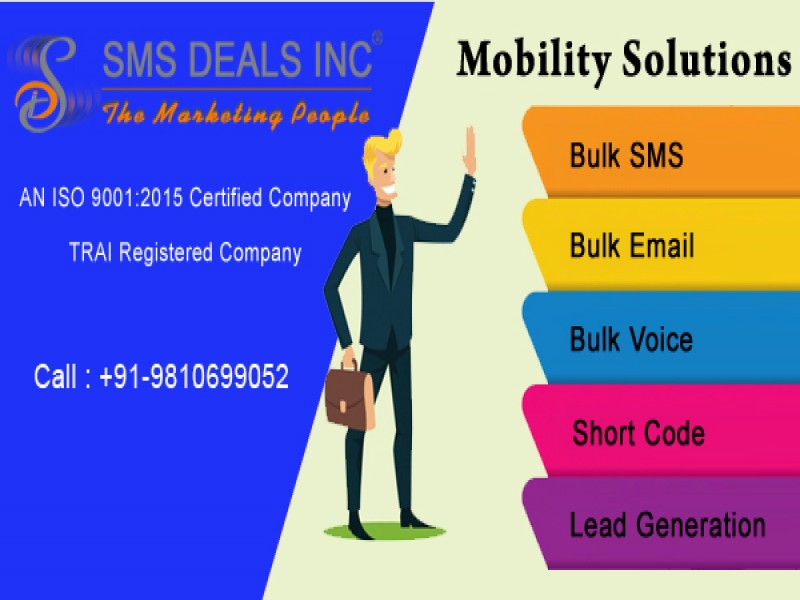 4 Reasons Why You Should Use SMS Service in India
29 Jan-2018
- By
Admin
162
Many people do not know that they can use
SMS service in India
to boost up their sales. It is one of the best ways to do a marketing campaign yet; it is one tool that people under utilise. Only a few people have identified its true potential and are using it to further their business. If you are one who is struggling to make your brand visible or reach people, you should opt for this service. There are several benefits that you get to enjoy when you use it to boost your business. Here are few of the several reasons why you need to get this service.
Reach More People:
People here in India as you know are used to their phones and have a habit of checking messages regularly. The best part is they tend to check all the messages they receive on their mobile. It is not the same when it comes to sending an email. To open an email, one must first have a smartphone and then have internet. Not everyone here knows how to use email. It means only few computer literates know how to check or use emails. More than 90% of people check the message within ten minutes of receiving it. It is not the same when it comes to an email. You have so much advantage as a result of it as people will recognise your brand within no time.
It Costs Less:
It is one of the best ways to do marketing as many people can get your message in time and will open it. It is one thing that will cost you less and can help you earn a lot through the profits. It is one significant investment as you get huge returns. If you want a tool that can assist you in expanding your business, you should use this service.
Easy to Use:
The best part about this service is the ease in operating the system to send the SMS. The instruction to use the application is pretty simple, you can learn it in no time. You can then send the SMS to as many numbers of people as you want in just one click. Once you draft the message, sending it across is that simple. You do not have to spend too much time on the system to do this work. It requires less time and effort from you in doing this task. You do not even need to hire a helper to do this job, but you can do it confidently.
No Spam Folder:
Most of the emails that you send go into the spam folder, and many people do not know that they got an email. The best part about using SMS service is that your message does not go through any filtration process. It means that you can send your messages confidently. There are higher chances of people reading your SMS as a result of it. You need to use
SMS service in India
to enjoy these benefits.